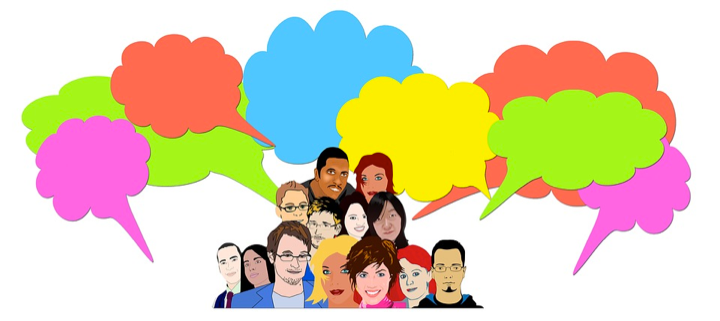 Texas Report Highlights Characteristics of Home Buyers and Sellers – an excerpt for Texas in 2016
NATIONAL ASSOCIATION OF REALTORS®
In Texas, 30 percent or all buyers were first-time buyers. The typical buyer was 46 years old and has a median income of $94,200. Sixty-six percent were married couples, 19 percent were single females, nine percent were single males, and four percent were unmarried couples. Nationwide, eleven percent of homebuyers purchased a multi-generational home, to take care of aging parents, for cost savings, and because of children over the age of 18 moving back home. In Texas, that share was 15 percent. Ninety three percent identified as heterosexual, and two percent as gay or lesbian. Twenty-three percent are veterans and one percent are active-duty service members.
At 27 percent, the primary reason for purchasing a home was the desire to own a home of their own. Characteristics of Homes Purchased x Buyers of new homes made up 23 percent for new homes and 77 percent for previously owned homes. Most recent buyers who purchased new homes were looking to avoid renovations and problems with plumbing or electricity at 38 percent. Buyers who purchased previously owned homes were most often considering a better price at 33 percent.
Detached single-family homes continue to be the most common home type for recent buyers at 87 percent, followed by seven percent of buyers choosing town homes or row houses.
Senior related housing was seven percent, with 20 percent of buyers typically purchasing condos and eight percent purchasing a townhouse or row house. There was only a median of 15 miles between the homes that recent buyers purchased and the homes that they moved from.
Home prices increased slightly this year to a median of $214,000 among all buyers. Buyers typically purchased their homes for 99 percent of the asking price. In Texas, the typical home was 2,060 square feet and built in 2003. Overall, buyers expect to live in their homes for a median of 10 years, while 18 percent say that they are never moving.
The Home Search Process: For 44 percent of recent buyers, the first step that they took in the home buying process was to look online at properties for sale, while 29 percent of buyers first contacted a real estate agent. Eighty-two percent found online websites, and 80 percent found real estate agents to be very useful in the home search process in Texas. Buyers searched for eight weeks and looked at 10 homes. However, those who did no search on the Internet looked at five homes over three weeks. Among buyers who used the Internet during their home search, 93 percent found photos useful in their home search process. Fifty nine percent of recent buyers were very satisfied with their recent home buying process.
Home Buying and Real Estate Professionals: Eighty-six percent of buyers recently purchased their home through a real estate agent or broker, and six percent purchased directly from a builder or builder's agent. Having an agent to help them find the right home was what buyers wanted most when choosing an agent at 49 percent. Thirty nine percent of buyers used an agent that was referred to them by a friend, neighbor, or relative and 11 percent used an agent that they had worked with in the past to buy or sell a home. Nearly seven in 10 buyers interviewed only one real estate agent during their home search. Ninety percent of buyers would use their agent again or recommend their agent to others.
Financing the Home Purchase: Eighty-six percent of recent buyers financed their home purchase. Those who financed their home purchase typically financed 94 percent. First-time buyers who financed their home typically financed 95 percent of their home compared to repeat buyers at 87 percent. For 85 percent of buyers, the source of the down payment came from their savings. In Texas, 38 percent used a gift from a relative or friend. 24 percent of buyers saved for their down payment for six months or less. The most difficult step in the home buying process was saving for a down payment, as cited by 11 percent of respondents. Of buyers who said saving for a down payment was difficult, 36 percent reported having student loan debt, 36 percent had credit card debt, 32 percent had child care loans, and 32 percent had health care costs. Buyers continue to see purchasing a home as a good financial investment. Ninety one percent reported they view a home purchase as a good investment.
Home Sellers and Their Selling Experience: The typical home seller was 46 years old, with a median household income of $105,600. For all Texas sellers, the most commonly cited reason for selling their home was job relocation (24 percent), followed by the home was too small (16 percent), change in family situation (e.g., marriage, birth of a child, divorce) (12 percent), and that the neighborhood has become less desirable (12 percent). Sellers typically lived in their home for 9 years before selling, an increase from nine years in last year's report. Eighty-eight percent of home sellers worked with a real estate agent to sell their home. For recently sold homes, the final sales price was a median 99 percent of the final listing price. Likelihood of achieving full sales price is lower on higher priced homes. Recently sold homes were on the market for a median of four weeks. Forty four percent of all sellers offered incentives to attract buyers. This year, home sellers cited that they sold their homes for a median of $43,250 more than they purchased it. Sixty-two percent of sellers were very satisfied with the selling process.
Home Selling and Real Estate Professionals: Sixty-seven percent of sellers found their agent through a referral from a friend, neighbor, or relative or used an agent they had worked with before to buy or sell a home. Seventy nine percent of recent sellers contacted only one agent before finding the right agent they worked with to sell their home. Eighty seven percent of sellers listed their homes on the Multiple Listing Service (MLS), which is the number one source for sellers to list their home. Agents receive their compensation predominantly from sellers at 70 percent. The typical seller has recommended their agent twice since selling their home. In Texas, the typical seller has recommended their agent one time after selling their own home. Seventy three percent said that they would definitely (73 percent) or probably (10 percent) recommend their agent for future services.
How does Texas compare to the rest of the country? Here are some key stats:
Statistic

Texas

National

Averages

First time buyers

30%

35%

Average age

46

44

Average home price

$214,000

$227,700

Average size of home

2060

1900

% Financed

86%

88%

Buyer Stats

Buyers look online first

44%

44%

Buyers select agent first

29%

17%

Homes seen / Weeks to buy Online

10/8

10/10

Homes seen / Weeks to buy w/ agent

5/3

4/4

Seller Stats

Time lived in home

9 years

10 years

Final Sales price as % of List Price

98%

99%

Used an agent to sell

88%

89%

Average time on market

4 weeks

4 weeks
Source: Texas Report Highlights Characteristics of Home Buyers
2016 Profile of Home Buyers and Sellers
NATIONAL ASSOCIATION OF REALTORS®