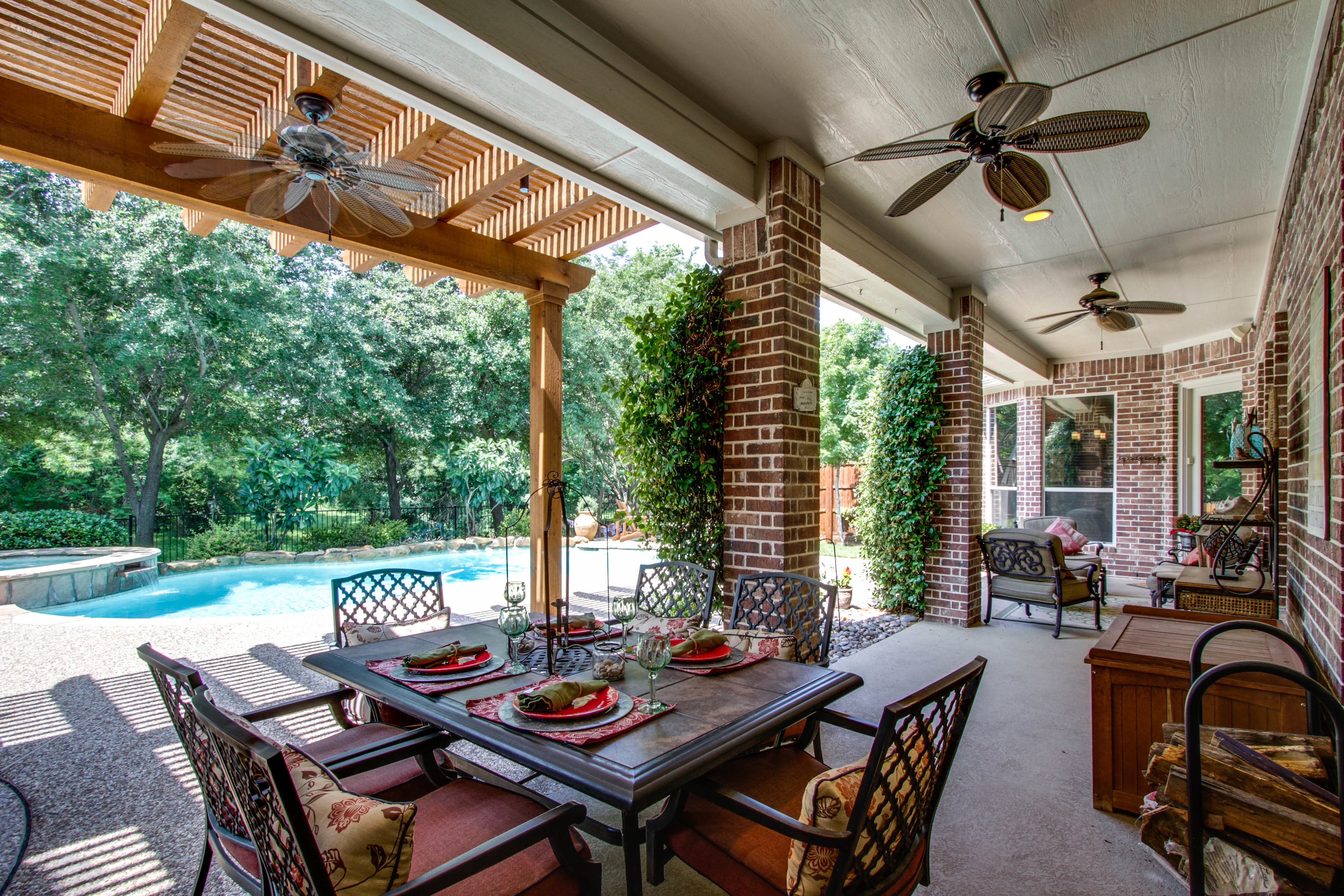 Let's face it, this wasn't much of a winter in Texas anyway, one hard freeze and a few crispy days here and there, but overall, very mild. That does not detract from the fact that a spring cleanup is in order.
Here is a short and to-the-point list for you:
Gutters – Chances are there is a significant accumulation of leaves and small branches in them. With the April rains they need to be cleaned to provide proper drainage and avoid damage to the fascia.
Windows – If they have not been washed since last year, there could be significant buildup of dirt on them. Some window washer diluted in water, a squeegee and a few paper towels should do the trick.
Old wasp nests and cobwebs – These will be usually in porches, but also under the overhang and covered areas. You'll need a ladder and a broom for the cobwebs and water usually dissolves most of the wasp dirt. A little scrubbing may be required there.
Grill – Get your grill ready to roll again, with a nice cleanup and grease removal. Check the level of the propane tanks.
Flower Beds – Trim and prune trees and shrubs. Clean up your flower-beds and plant some fresh spring flowers. Replenish the much.
Garage – There is a possibility that your garage is in need of a good cleaning after 6 months of wet cars and dirt brought in. It's also a good idea to go through the stuff in there, organize it, get rid of some junk that you really don't need, and get the garage in order. Also, this is a great time to get the bikes in good condition again.
Porches, decks and patios – Some power washing may be required in outside walkways or patios that accumulate dirt over time. Making your outdoor areas pretty early will allow you to enjoy them better. Great time to think about new pillows for those chairs. But remember to clean up the outdoor furniture before putting those nice new pillows down.
Lawn – This is the time to fertilize the grass and start controlling the weeds. Weed and Feed type fertilizers are pretty effective here. Check sprinkler system for coverage and integrity.
Light Fixtures – Don't forget to clean up the outside light fixtures.
A/C Filters – Change your A/C filters. Start the pollen season with some clean ones. Yes, this one is indoors, but highly affected by all that pollen outside.